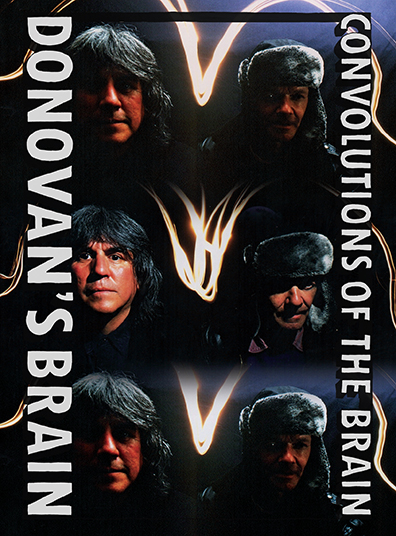 The Donovan's Brain box set, Convolutions Of The Brain is now nearing the August 31st release date. The cover art is being prepared by long time Brain design collaborator Tom Azure. The first drafts of the cover and booklet art have been delivered for review.
The set contains four hours of unreleased and rare Donovan's Brain recordings spanning the years 1991 through 2017. Gruitarist Richard Treece is featured on half of the material. Deniz Tek, Dave Walker, Ken Whaley and Malcolm Morley also contribute.
The three CD set is packaged in a DVD sized cover and comes with a 20 page booklet which includes track details and photos. Convolutions Of The Brain will be limited to 500 copies.