The Board Of Directors
Career Records was founded by two life-long music fans. Deniz Tek and Ron Sanchez were born the same year, on opposite sides of the country. A chance meeting in Montana sparked a close friendship. Their combined experiences bring a lifetime of musical ideas to Career Records.
---
Deniz Tek
Advisor, Trans-Pacific Relations
Sydney, NSW
Australia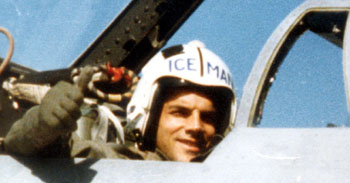 Deniz spent his early years growing up in Ann Arbor, Michigan. The close proximity of this college town to Detroit led to his first hand exposure to Motor City icons, The Stooges and The MC5. It was in part with these influences, coupled with a love of the Rolling Stones, that he arrived in Sydney, Australia, in 1971 to study medicine.
By late 1972 had become the singer and guitarist in TV Jones. TV Jones had a fanatical cult following in Wollongong, an industrial town south of Sydney. Things got crazed and dangerous to the point where by 1974, the group fled north. TV Jones unfortunately (depending on your outlook) did not survive the move to Sydney, where they ran foul of both the police and organised crime simultaneously. Coincidence? Perhaps not!
After being expelled from TV Jones as a bad influence, Deniz founded Radio Birdman in 1974 with friend Rob Younger. The band was unconventional and shunned by a mainstream it actively avoided. They independently released and sold their own recordings with the help of Trafalgar Studios. In 1977 they went to England and Europe, finally breaking up in 1978. Once hated by many and loved by a few, they are now perceived as seminally influential in the evolution of Australian hard rock.
Following the demise of Birdman, Deniz played in The Visitors, New Race and The Angie Pepper Band. He then moved back to the States where he became a licensed physician, with specialty qualifications in emergency and aerospace medicine. He served time as a flight surgeon for the Marines, disappearing into a world of flying, travel and adventure.
Deniz came in from the heat in 1991, intent on renewing himself musically. He began extensive touring in 1992 and, after a near career destroying disaster, initiated a lineup that became known as The Deniz Tek Group. This lineup spent the next few years touring Europe, Australia and the USA, while releasing a series of EPs and several albums, all available on Citadel Records.
Among other side projects, Deniz has recorded an album with Wayne Kramer (ex MC5). Named Dodge Main, they have been active, playing rare selected shows around the USA. Radio Birdman's original lineup has reunited for two national tours in Australia and have released a live album, Ritualism, on its own Crying Sun Records. Two albums with East Coast based group The Stump Wizards have been released under the moniker Deep Reduction, the second one featuring Rob Younger on vocals. Deniz has toured with Scott Morgan and the Three Assassins (Europe) and Scott Morgan's Powertrane (USA) Live releases are pending or out now, in the case of the latter.
When not playing music, Deniz works as an emergency/trauma doctor.
Operating beyond the edge of the consciousness of the mentally straitjacketed music industry, Deniz continues to work in the DIY mode. He continues as a member of Radio Birdman, who reformed in 1996, and as a solo artist, and plays with various combos including his Australian Deniz Tek Group, the US-based Golden Breed, a trio with Art and Steve Godoy, and with the Montana psychedelic group Donovan's Brain. Deniz splits his time in Montana and Australia to practise medicine and play music.
---
Ron Sanchez
Director of A&R
Bozeman, Montana
USA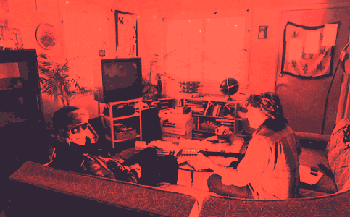 Growing up in San Jose, Ron Sanchez was exposed to music of all sorts at an early age. The die was cast when his parents bought the family a hi-fi. Most of his early life was spent dialing in distant radio stations and playing the stack of 78's over and over. It was Chuck Berry and later the Beach Boys that opened his ears to rock and roll.
In the mid '60s, San Jose and the South Bay Area were the epicenter of the garage rock scene, with bands like the Chocolate Watchband and Syndicate Of Sound enjoying local and national success. Ron, his brother and friends were caught up in the excitement and soon began playing in a succession of amateur bands. With the arrival of bands like the Who, Them, and The Yardbirds, Ron saw many of the influences first hand. At the same time the San Francisco scene was exploding and became a world wide trend.
In 1968, local radio station KSJO-fm took Ron in as an apprentice, a mistake they've lived to regret. By 1970, radio had become a full time occupation, and he abandoned the guitar for the next 15 years. The '70s were spent learning the music business from the retail side, as well as broadcasting. Several years were spent at the top San Francisco outlet KSAN-fm where Ron and Sean Donahue produced the Piledriver show. In an abrupt change of venue, Ron packed up his record collection and moved to Bozeman a quiet university town in South West Montana.ß
In 1981, Ron was back on the radio at KGLT, the university-owned community station. (He brodcasts 3-6pm every second Friday). A few years later, a chance encounter with a vintage Danelectro guitar signaled a return to the band life. Donovan's Brain was formed in 1987. In 1989 God's Little Ear Acre opened as a commercial recording facility. The Deniz Tek Group were in Billings recording Le Bonne Route in the fall of '95. On the 25th of October they played at the Filling Station in Bozeman. It was here that Ron and Deniz first met. Their first collaboration was the restoration of the "lost" Passengers tapes for release on Citadel. That was judged a success, and Deniz and the Golden Breed and Angie Pepper began making regular trips over to Bozeman, to record at GLEA.