Ready To Make Some Important Career Choices?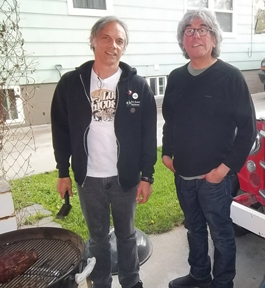 Career Records was launched in the fall of 2002 by Deniz Tek and Ron Sanchez as an outlet for their many musical projects. The label is fully self contained, with a small circle of of musicians and artists who lend their talents as needed. God's Little Ear Acre is the in house recording studio where much of the work is carried out.
The goal has always been to work with select group of artists we respect. While we might like to have signed others, our small roster, Donovan's Brain, The Nomads, Roy Loney and Deniz Tek are the priorities for us at the moment.
Career Records also maintains a mail order shop, offering all the the Career releases, and a number of other related items. We also administer distribution for The Last Of The Bad Men and Richard Treece. You will find Career Records music on CD Baby and iTunes, Amazon.com and a dozen other digital platforms if you prefer to shop there.
As well as the shop and artist information, you will find photo galleries, essays about what we do and reviews of artists and music we like, Ron's radio show play lists, and a news page that is updated regularly.
That's News To Us
---
September 3, 2023
New Bobby Sutliff Solo Album Now Available
Bobby Sutliff's final solo album is now available. The album was recorded between 2017 and 2022. Two songs were originally began as Donovan's Brain songs, but returned to Bobby for his own album. Eight of the ten songs are originals. There is a cover of a John Fahey song and a traditional. The CD add two demos and an unfinished track. A  vinyl release is scheduled for early next year.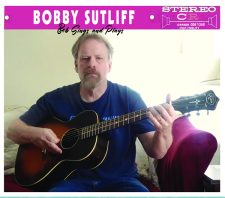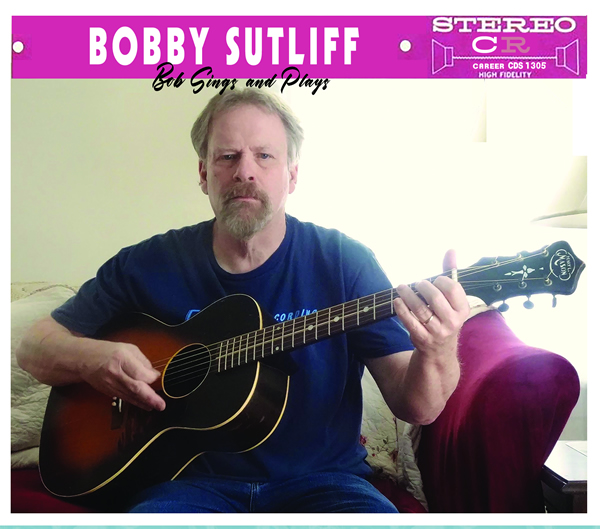 You can purchase the CD and digital downloads from the Bobby Sutliff Band Camp page or the Career Records Discogs Store.
JEM Records is releasing Bobby's debut solo album, Only Ghosts Remain on CD for the first time. This reissue adds eleven songs from Bobby's other solo albums. This is set to be released at the end of September.
Career has picked up the distribution for Jeff Dahl's latest CD All My Friends Are Crows. Jeff has along career dating back to the late 70s. Deniz Tek introduced Jeff to the label. The two have completed a single that will be released in the near future by Cleopatra. You can purchase this rockin' CD  at our Discogs Store.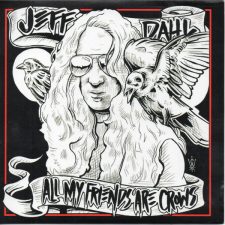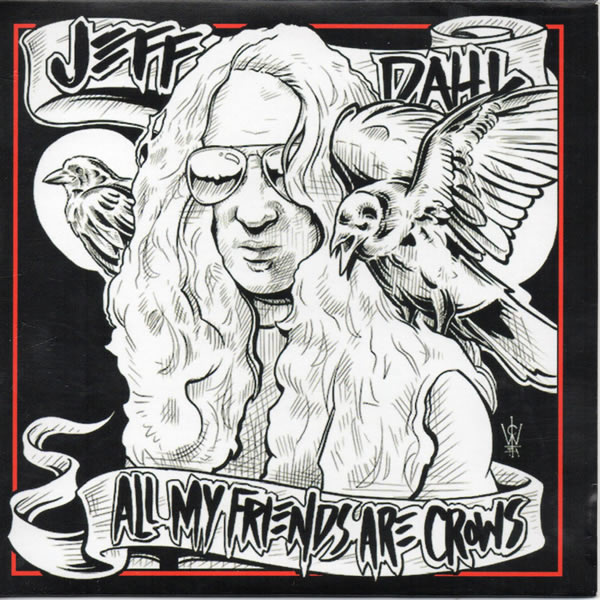 Career Records is also releasing the new Sand Pebbles album The Antagonist. Pre-orders are now available at Band Camp. The CD and vinyl will be shipping in October. We've been looking forward to working with this fab band for a long time.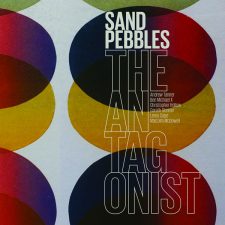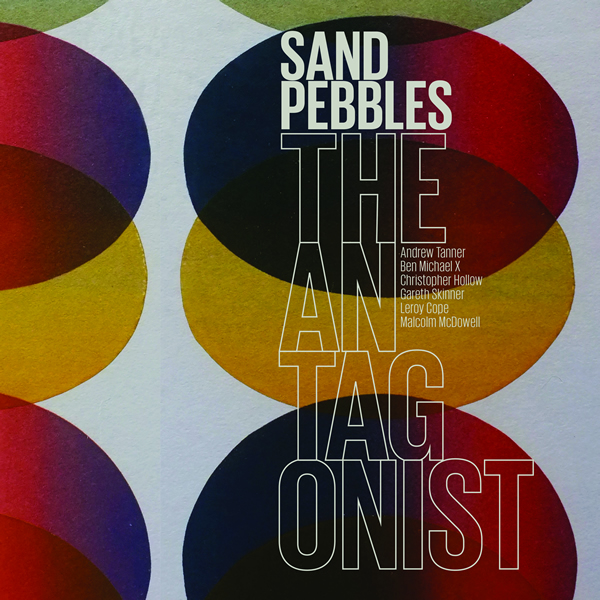 ---
April 24, 2023
New Donovan Brain Releases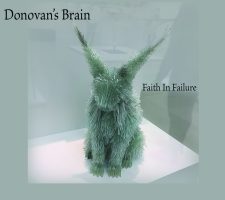 Unexpected printing delays have pushed back the release of Faith In Failure until the first week of May. The album was originally scheduled to arrive in mid-March.
*****Up Date*****
Faith In Failure has now shipped from the pressing plant. It is now available from our Band Camp Store and our Discogs Shop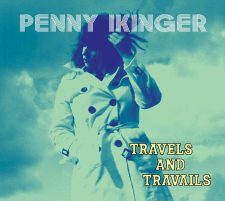 Donovan's Brain will also be appearing on the new Penny Ikinger collection Travels And Travails. Penny's album has also been beset by a pressing delays. The Brain backed Penny on her US tour in 2004. These recordings are from the rehearsals for that tour.The two tracks were recently mixed for this release from the original 16 track tapes
---
March 22, 2023
Donovan's Brain – Release Delayed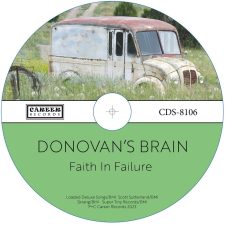 Unforeseen printing issues have pushed back the release of Faith In Failure. Delivery was expected this week, but that has now changed. Our manufacture is now saying we should see copies by May 1st. There is a slight chance that can be moved up. Some pressure is being applied. Apologies to all those that took advantage of the advance order offer on Band Camp.
Two more new Career releases are in the works. Detail will be revealed soon.
---
February 11, 2023
Faith In Failure – New Donovan's Brain Album March 2023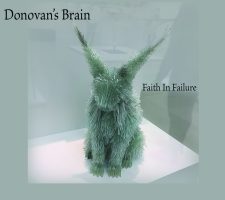 The new Donovan's Brain release is now in the hands of the pressing plant.
Ten new songs were recorded between 2021 and January 2023. The sessions were interrupted for a few weeks in early 2022 to assemble Chiêm Bao Thấy Bậu, a collection of film music.
Faith In Failure should be seen as the follow up to Sandbox Shadows. The influence of the experimental soundtrack music can be heard in the mix.
Meanwhile several archive Brain related songs are currently being mixed for a project to be revealed shortly.
Career Records is also preparing a second 2023 release. Details will be made available soon. Look for this in August.
Donovan's Brain are currently writing new material for their next album.
---
December 31, 2022
Deniz Tek Tour – Donovan's Brain New Releases
Deniz Tek has announced European tour dates for early 2023. The band will include Anne Tek, Keith Streng and Bob Brown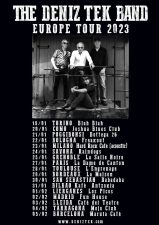 Donovan's Brain has released two digital singles. Carefully Considered Answers b/w Donnerdodal und Emanziopation features a remix of the A-side and an unreleased version of the B-side. This is a benefit for Bobby Sutliff's wife Wendy. The second release features Richard Treece on two previously unreleased recordings. The multitrack file for The Overture was recently located allowing for the first mix of this session from 2004. The B-side is a previously unheard rough mix of a track that appeared on the Convolutions box set. Both are only available at the Career Records Band Camp Shop
A new Donovan's Brain album is currently being completed.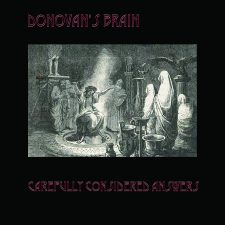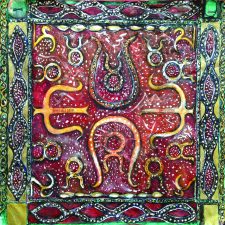 ---
October 30, 2022
Donovan's Brain Archive Release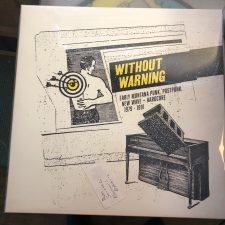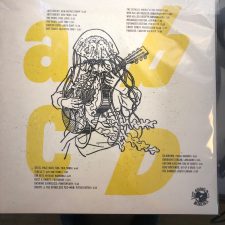 A very early Donovan's Brain recording has just been released on the compilation of Montana bands 1979 – 1991 Without Warning. This two LP set is the companion to the Kirk LeClaire 2019 documentary So Good, I Can't Take It. The album is available from Lost Sounds Montana at their Band Camp Store.
Lowlands was included on the 1990 cassette release Peer Pressure League. The version on this new album has been edited for better results.
Career Records is hoping to add a few copies of Without Warning to their Discogs shop in the near future.
---
September 4, 2022
Farewell Bobby Sutliff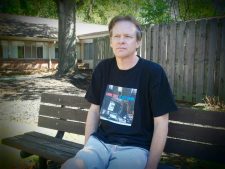 Bobby Sutliff passed away on Monday evening, August 29th. He had been moved to hospice just two weeks after being diagnosed with stage four kidney cancer.
We are all in a state of shock about this unexpected news. Funeral services will be held on Saturday the 10th in Delaware, OH.
Bobby was known for his work with the Mississippi band The Windbreakers. He later had a successful solo career. Bobby joined the ranks of Donovan's Brain in 2005, first appearing on A Defeat Of Echoes. After helping on Roy Loney's Shake It Or Leave It album he became a full time member of Donovan's Brain. He has appeared on every release since. He will also be heard on the next Brain album, Faith In Failure which is due in early 2023. The solo album he had been working on my eventually see the light of day.
A Go Fund Me Page has been created to raise fund to assist Bobby's wife Wendy: Give Bobby A Hand
---
August 23, 2022
New Career Releases
Deniz Tek and Donovan's Brain released new album this spring.Long Before Day and Chiêm Bao Thấy Bậu show both artists expanding their pallet of sounds.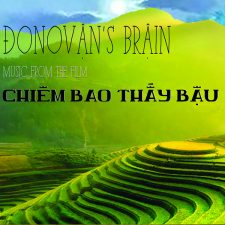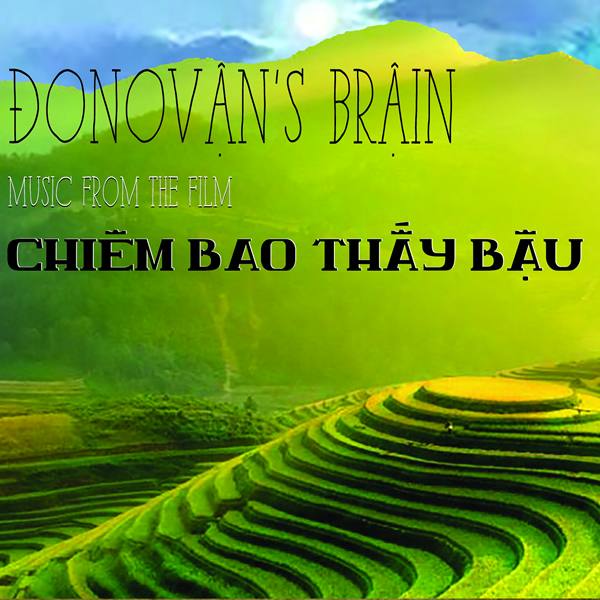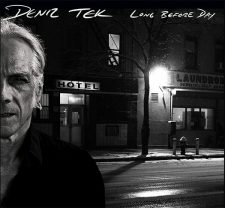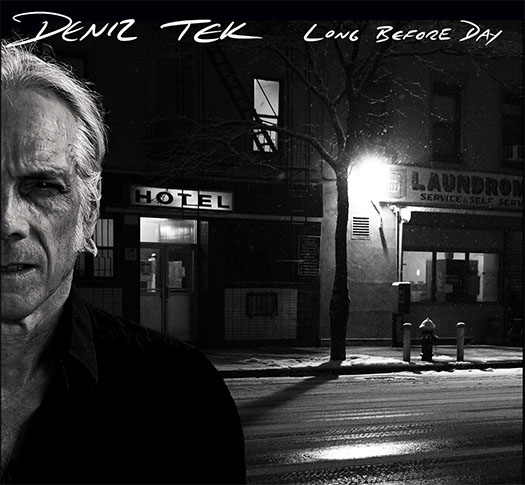 ---
August 23, 2022
New Donovan's Brain Video
Three videos have been prepared for the new Donovan's Brain album Chiêm Bao Thấy Bậu. Third and last one is for the song I Would Not. This dreamy ballad is a collaboration between Ron Sanchez and Kris Hughes, with help from Bobby Sutliff.
---
April 30, 2022
Farewell Ric Parnell
Ric Parnell left us at 12.50am May 1st
Last week we learned Ric Parnell was hospitalized, in serious condition. This week he was taken home for hospice care. Ric iwas not expected to be with us much longer.
Ric had a colorful career before he joined our circle in 2010. Despite his failing health, Ric managed two drum sessions for Donovan's Brain this year. The last was mid February. We had made plans for another session in May. Sadly this will not come to pass.
Ric Parnell was the anchor to our recording activities since his arrival. Besides his work with Deniz Tek and Donovan's Brain, he recorded tracks for Bobby Sutliff, Tom Stevens, and Kris Hughes.
Drumming was what he knew and did best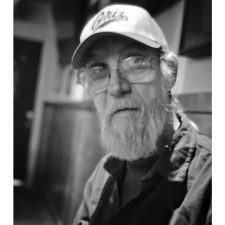 ---
April 20, 2022
New Donovan's Brain Album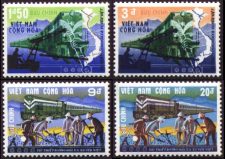 The new Donovan's Brain album has been shipped and should be in our hands next week. Advance orders will be available tomorrow, Thursday April 21st at our Bandcamp Shop . 
A new video will premier at noon Mountain Time as well.
---
February 13, 2022
New Donovan's Brain Video, New Album On The Way
Donovan's Brain is currently preparing a new soundtrack album for Spring release.
Meanwhile, here is a new video from Sandbox Shadows. A Sci-Fi interpretation of Failure To Achieve

---
December 11, 2021
Eden Pariah – New Donovan's Brain Video
Second video from the new Donovan's Brain release Sandbox Shadows. Eden Pariah is the opening track on the album Two Suns Two Shadows.
Tom Stevens – bass, Ric Parnell – drums, Ron Sanchez – all the rest
---
November 17, 2021
Donovan's Brain Under Review
A review of Sandbox Shadows can be found in the current issue of the UK 'zine Shindig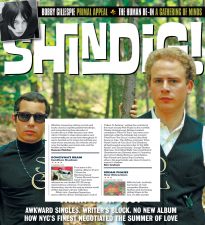 ---
October 27, 2021
Career In Action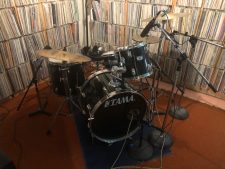 In the weeks since the new Donovan's Brain album was released, the band are back in the studio working on the next album. Ric Parnell has visited GLEA twice this fall adding drums to eleven new songs from Ron Sanchez, Bobby Sutliff and Scott Sutherland. The band are currently looking at a total of twenty one new originals for future release. A busy winter of recording is planned. Sandbox Shadows has been getting good review in the US and UK press and world wide radio play
Meanwhile, Deniz Tek is overseeing finish work on his next album. The new one has taken a slightly new direction. Watch for details in the near future.
---
August 8, 2021
Sandbox Shadows Order Now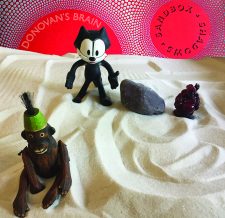 The Sandbox Shadows has arrived and orders are now shipping shipping
The new Donovan's Brain double CD is now available from our Bandcamp Store. Your purchase gets you unlimited streaming and a download which includes the album art.
You can also order from our Discogs Shop.
This deluxe edition is limited to 300 copies.
---
July 7, 2021
Long Hot Summer
The new Donovan's Brain release is now scheduled for release on August 1st, 2021. The complex cover design has caused some problems with the printing. We will be offering advance orders at our Bandcamp Store next week.
Album credits and the track listing are now posted on the Donovan's Brain Artist Page
Meanwhile work on the next Donovan's Brain album is moving forward at a furious pace. Four new songs have been recorded in the last month. Bobby Sutliff is also working to complete his first solo album in more than 20 years.
---
May 29, 2021
New Donovan's Brain Going To Press
Sandbox Shadows will be going to press this week. One of the two discs has been mastered and delivered. the finalized second disc is expected any day. The release is planned for the end of June. Advance orders for this limited two CD set will be offered at our Bandcamp Shop ahead of the physical release.
---
May 2, 2021
New Donovan's Brain Albums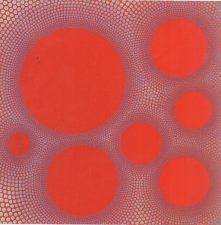 Donovan's Brain are completing work on their new albums Sandbox Dispatches and Two Suns Two Shadows. The two albums, twenty songs will be released in one package titled Sandbox Shadows, Work on these new songs began in the spring of 2016, just after the release of Heirloom Varieties. Recording was interrupted to make time for assembling the tracks for the box set Convolutions Of he Brain. Five songs from the new material were poached for the split album, Burnt Trees In The Snow, released in 2019. The prolific writing and recording that followed led to the decision to release the two new albums as a set. A dozen more songs have been written and recorded for the follow up. The two cds are wrapped in a 15″ x 15″ poster insert. The poster and cds are package in a custom slipcover. Mid-summer release is planned. The death of Brain bassist Tom Stevens has meant Joe Hughes and Jim Dickson were engaged to complete the bass tracks on the album. You can follow the detailed recording diary on the Donovan's Brain site.
Deniz Tek is currently making plans for his next album. The song are written. Deniz hopes to return to live gigs now that the travel restrictions are being lifted.
Two archive projects have also been completed. Deniz Tek And The Golden Breed – Glass Eye World and Donovan's Brain – Tiny Crustacean Light Show have been remixed for reissue.
Donovan's Brain are scheduled to appear on the companion album to the film So Good I Can't Take It. Compilation producer Dave Martens selected a very early track from the Donovan's Brain cassette. An edited version of Lowlands has been sent off for mastering.
---
May 1, 2021
Back In Business
The Career site had been updated to WordPress. It is now mobile friendly.
The Shop is now being hosted by Discogs. They simplifies the complex worldwide postage issues. Donovan's Brain digital sales are now available on Bandcamp.
We are currently updating the content and cleaning up the content. More to come soon
---
May 13, 2020
Deniz Tek Detroit Repress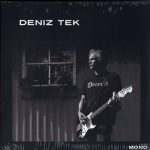 Deniz Tek's album Detroit has been out of print on both CD and vinyl for some time. We were offered a chance to repress the vinyl by our manufacture. Furnace was clearing their warehouse and let us know they still had the metal parts needed for a repress. This will be the third repress and limited to 300 copies.
---
May 1, 2020
Keeping Busy
Career Records has been quietly busy during this world wide crisis. Deniz Tek was forced to cancel a short Australian tour. He's now back in Hawaii working on material for his next album. His plans for an August recording session are currently uncertain.
Donovan's Brain has been moving forward on songs for their next album. Ric Parnell was able to travel to GLEA just prior to the Montana lock down for a two day recording session. Drums were added to ten new songs. Finish work is now proceeding at a rapid pace. Bob Sutliff and Ron Sanchez have colaborated on a new song which should appear on either the Brain album or Bob's solo album.
Long term plans also include a Roy Loney And The Long Shots compilation. Full Grown Head has been out of print almost as soon as it was released. JIm Sangster is researching the Egg Studio archives for all the necessary materials.
---
December 14, 2019
Roy Loney
Yesterday morning we learned Roy Loney had lost a long battle with a severe illness. Career Records is saddened to lose a very special friend.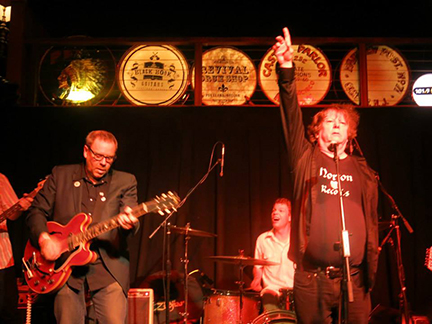 ---
September 19, 2019
John Henry's Hammer
John Henry's Hammer from Living Eyes on Vimeo.
---
August 8, 2019
New Deniz Tek Vinyl Release Update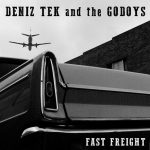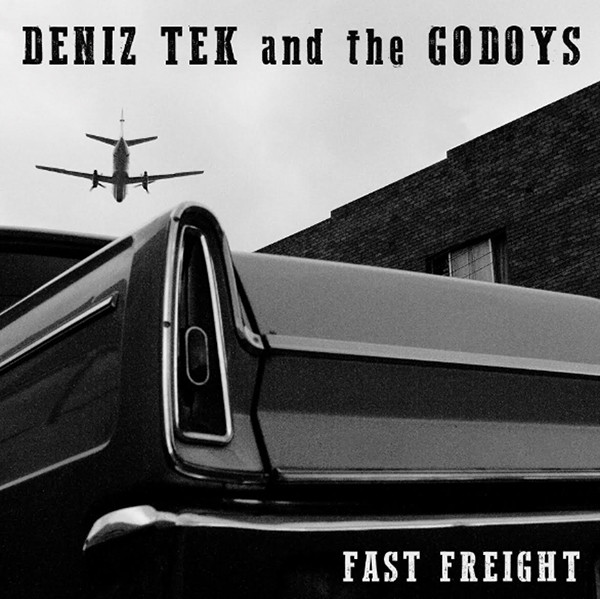 Delays at the pressing plant have pushed back the release date for the Fast Freight vinyl edition. We have now been promised Sept 15 delivery. ådvance orders will still be accepted. The CD is in stock and shipping now.
Available at the Career Records Shop now
---
August 8, 2019
Donovan's Bain Burnt Trees In The Snow Special Offer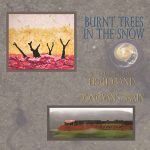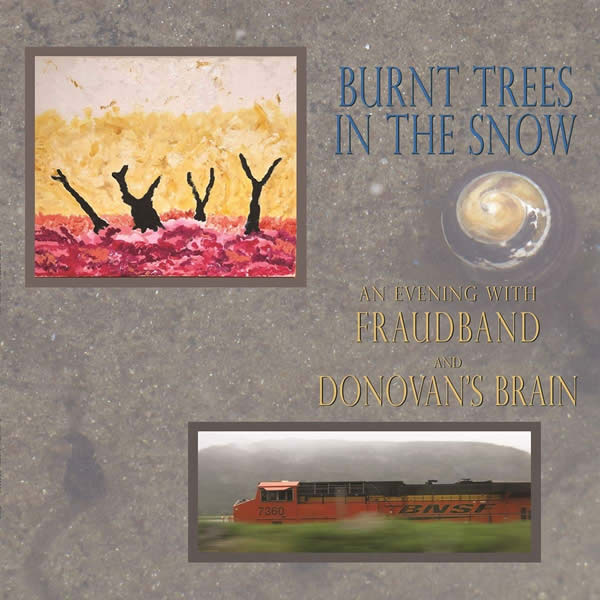 The Career Shop is offering Burnt Trees in several bundles which add Donovan's Brain catalog items at a discount. Follow the link to the Brain Catalog Bundles.
Available at the Career Records Shop now
---
August 5, 2019
New Deniz Tek Album Order Now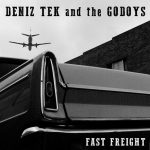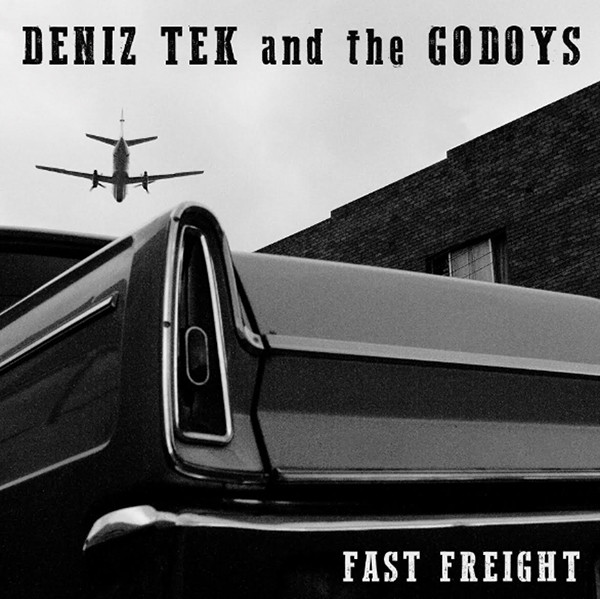 Deniz Teks's new album Fast Freight is now available for order. Recorded in August 2018 with Art and Steve Godoy. Fast Freight was recorded over just two days at Bob Brown's Ship's In Studio in Billings, Montana. The trio played live and loud direct to 8-track tape. The new album is basic, no-frills electric guitar rock and roll, recorded and mixed entirely on vintage analog equipment.
Available at the Career Records Shop now
---
August 5, 2019
Order The New Donovan's Brain Album Now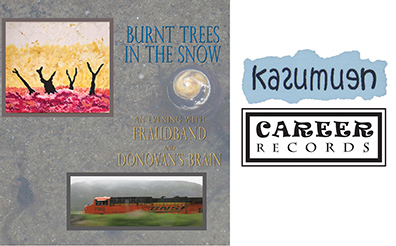 Burnt Trees In The Snow, a new joint release by Fraudband via Kasumuen (Oz) and Donovan's Brain via Career Records (US) is now available for pre-order.
This ten song split album features one side apiece, five songs from each band.
Fraudband hails from Melbourne Australia. They bring a guitar and drum instrumental sound to the proceedings. The results landing somewhere around planet Sonic Youth aboard the good ship Link Wray. Montana's Donovan's Brain delivers their Technicolor brand of Paisley Pop jangle finished with Abbey Road textures and West Coast guitar sounds. The results are an appealing contrast.
This limited edition vinyl only release includes a download card with six bonus tracks. Fraudband offer up three live recordings, while Donovan's Brain contributed three outtakes from the Convolutions Of The Brain box set.
Order from the Career Records Shop
or for Australian and Asian customers…
Kasumuen Records www.kasumuen.com.au/
Kasumuen ships from Australia. Career Records ships from USA
Street date is August 21st
---
August 2, 2019
Donovan's Brain Live
Donovan's Brain played live the first time in 15 years on Tuesday July 30. The occasion was the screening of the Montana music doc So Good I Can't Take It. It was also a chance to launch the new split album Burnt Trees In The Snow.
---
February 19, 2019
New Releases
The release schedule for 2019 and beyond is now shaping up.
Final mixes for Deniz Tek's new album are being completed by Bob Brown at his Ships In studio in Billings. More details about this new album will be announced shortly.
Donovan's Brain are working on five new songs for a split albbum to be released in Australia and worldwide via Career Records. This is the first project of a collaboration which should result in an expanded Career Records operation. Again more details to follow soon. One new song has been written for this album. Four others have been drawn from the pool of songs earmarked for the next two Brain albums.
The Career Record Shop will have links to our Australian partner's mail order. The upcoming releases will be offered locally in the US and Australia. This will be the first time in 15 years that Career will have Australian distribution. We hope to have product in Australian shops by the end of summer.
---
February 18, 2019
New Releases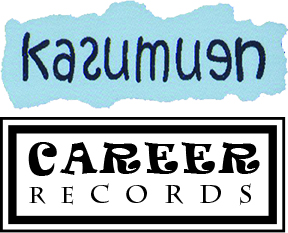 Kasumuen Records Australia and Career Records USA are excited to annonunce a trans-Pacific collaboration. These two forward looking labels will be working together on selected releases which will carry both the Career and Kasumuen name. These releases will be available in Australia and the US via the labels and their respective networks, as well as in Europe and Asia via distributors.
Career Records was founded in 2002 by Ron Sanchez and Deniz Tek as an outlet for their music, productions and selected artists. Its artist roster includes: Deniz Tek, Donovan's Brain, Roy Loney And The Long Shots, The Nomads, Penny Ikinger, Angie Pepper, Scott Morgan and The Plaintiffs.
Kasumuen Records was founded in 2014 with a similar outlook. Its artist releases include: The Sand Pebbles, Xylouris/White. Fraudband. Baby 8, New Rock Syndicate, Paul Kidney Experience and Powerline Sneakers
The first Career-Kasumuen (or Kasumuen-Career, which ever sounds best) release will be a Donovan's Brain – Fraudband split album. Vinyl only, it features five new songs by each band plus additional unreleased material via download card included.
Release date is penciled in for August 16th 2019, with two more co-releases scheduled, details to be announced when finalised.
---
November 26, 2018
Career Shop Sale
Visit the Career Records Shop for some great deals.
We have a few copies of Deniz Tek's album Mean Old Twister on vinyl and CD which are available as a nice priced bundle with a copy of Den's new album Lost For Words.
Donovan's Brain new box set can is bundled several different ways with other Brain matter. All at great savings.
---
November 25, 2018
Donovan's Brain Three New Releases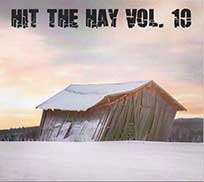 Coming in the next few weeks is Hit The Hay Vol 10, a colleciton of Power Pop bands on the Swedish Sound Asleep label. We put together a new song, The Best Mistake for this release. A few weeks ago Tom Dyer at Green Monkey asked if we could contribute to a Christmas Holiday charity compilation. I suggested we finish up one of the new songs Two Old Cats. Kris Hughes offered to rewrite the lyircs and sing it. The new song is called Gray Whiskers (Winter Cats). The song was mixed as soon as Bobby Sutliff's guitar solo was added. More news about this as soon as known.
The third release is a collection of Montana bands from the 70s and 80s on the Lost Sounds label run by Dave Martens. This is the follow up to the 60s collection Long Time Coming. This new release is the companion to a documentary filmed by Kirk Leclaire. Donovan's Brain fall into this time frame, though most of our recordings are from the 90s. Band members Ron Sanchez, Kels Koch and Jim Kehoe were interviewed for the film. Don't Thank Me from Tiny Crustacean Light Show will be remixed for this release. A remixed, remodeled release of Tiny Crust is penciled in on the Career release schedule for 2020. Work on that will continue as time allows. A new album is the primary focus right now.
---
August 27, 2018
Deniz Tek – Lost For Words Available Now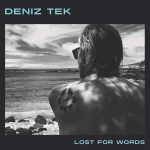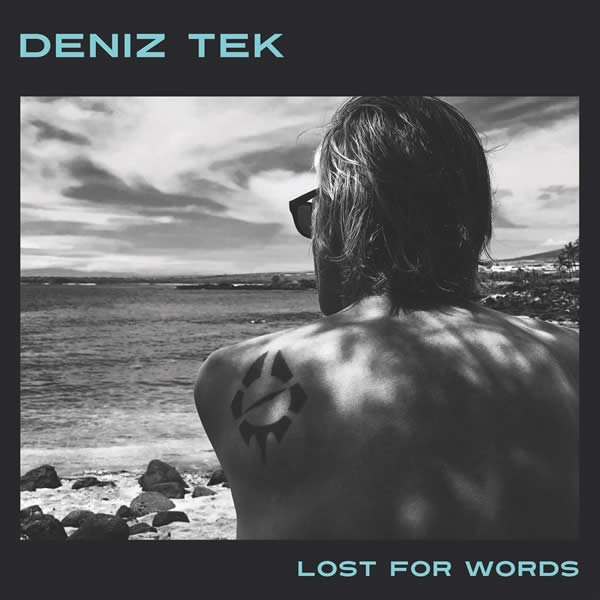 Deniz Tek's new album, Lost For Words will be released September 1st, 2018. Vinyl and CD are available now for order.
Visit the Career Records Shop now.
---
June 4, 2018
Convolutions Of Donovan's Brain – In Stock
Production delays pushed the delivery date back to June 1. All advace orders have now been shipped. We are now taking orders at the Career Shop.
If you have trouble accessing the shop on your mobile device, please visit our Discogs Shop. Discogs is also Credit Card friendly if you choose to not use PayPal.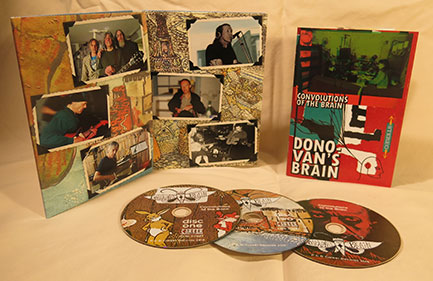 ---
April 10, 2018
Convolutions Of Donovan's Brain – Order Now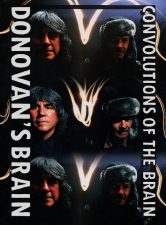 ****Out May 14, 2018*****
18 months after work began, the second Donovan's Brain archive set is now complete. The deluxe packaging design was delivered last week, approved and sent to press.
3 discs, 4 hours of music, 49 songs, a 20 page full color booklet housed in a deluxe DVD size cover. Rare phtos, original Richard Treece art and an essay by Malcolm Morley. This set is limited to 500 copies. More track information can be found on the Convolutions Page.
Convolutions Of The Brain 1991 – 2016 was conceived as a tribute to Richard Treece. The centerpiece of the set is the complete Terrastock Rehearsals with Richard. Recorded live in the studio on 16 track analog tape for historical purposes, it was determined these performances were sutible for release. All newly mixed and mastered. Several other unreleased tracks, Terrastock extras, and rare tracks are also included. The set is rounded out with unreleased recordings, rare compilation tracks, live recordings and film music. Most tracks have been remixed for this set and all mastered by Gary Hobish for this release. The cast includes Deniz Tek, Malcoplm Morley, Ken Whaley, Dave Walker, Bobby Sutliff, Ric Parnell, Tom Stevens and Scott Sutherland.
Pre-orders are now available at the Career Records Shop. Career is also offering 3 specially priced bundles, collecting other Donovan's Brain Career releases, vinyl and CD. These bundles are being offered for a limited time.
The new Deniz Tek album, Lost For Words is also now in the production pipeline and set for September 1st release.
---
December 16, 2017
End Of Year Summary
Deniz Tek's new album is now scheduled for late summer 2018 release. Eleven songs were recorded mid-August with Keith Streng, Ric Parnell, Bob Brown and Ron Sanchez at GLEA. Additional guitar overdubs were carried out in Billings with Bob Brown. Work retured to Bozeman where extensive keyboard and guitar overdubs were added. Pip Hoyle added piano parts to a pair of songs, completing principal work on the album. The tracks will be mixed at Sugarhill with long time Radio Birdman friend Mort Bradley. Deniz will be doing an acoustic tour of Europe, as well as dates with Radio Birdman in the fall.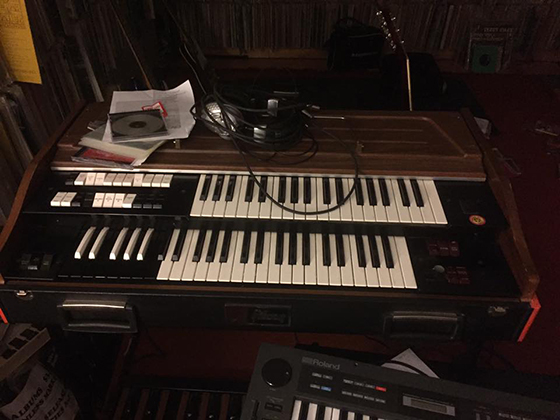 The Donovan's Brain box set will see release in March 2018. The complex artwork for the booklet and work on Deniz's album has pushed back the release date. Work on the new Brain album continues. 21 songs are on the A-list of songs to be completed. Writing and recording continues.
---
June 28, 2017
Donovan's Brain Box Set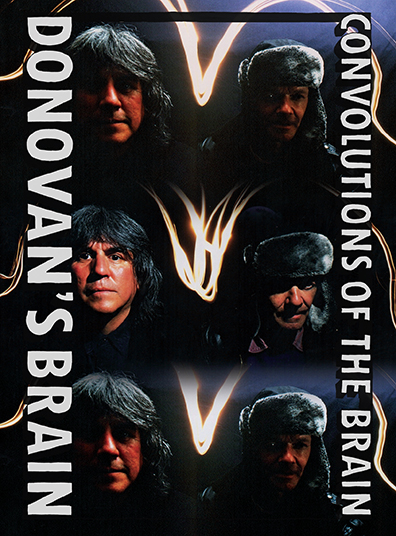 The Donovan's Brain box set, Convolutions Of The Brain is now nearing the August 31st release date. The cover art is being prepared by long time Brain design collaborator Tom Azure. The first drafts of the cover and booklet art have been delivered for review.
The set contains four hours of unreleased and rare Donovan's Brain recordings spanning the years 1991 through 2017. Gruitarist Richard Treece is featured on half of the material. Deniz Tek, Dave Walker, Ken Whaley and Malcolm Morley also contribute.
The three CD set is packaged in a DVD sized cover and comes with a 20 page booklet which includes track details and photos. Convolutions Of The Brain will be limited to 500 copies.
---
June 4, 2017
New Deniz Tek Album
New Donovan's Brain Albums
Work on the follow up to Mean Old Twister will begin in ten days. Deniz's new album will be an all instrumental surf album. Joining Deniz in the studio will beguitarist Keith Streng fresh off Den's spring tour. Ric Parnell and Bob Brown will be returning as the studio rhythm section. Ron Sanchez will be suppling the keyboards as well are engineering the sessions. Ten new songs have been written for the album, including one featured on the recent tour. The album may also include the rare tour single B-side Song For Dave.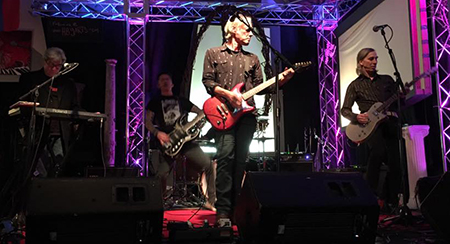 Work on the Brain box set artwork is nearly complete. The elaborate package and 20 page book has taken longer than expected to complete. Meanwhile work on the new Donovan's Brain album is moving forward. There are at least 16 songs currently in the work folder and several more under consideration.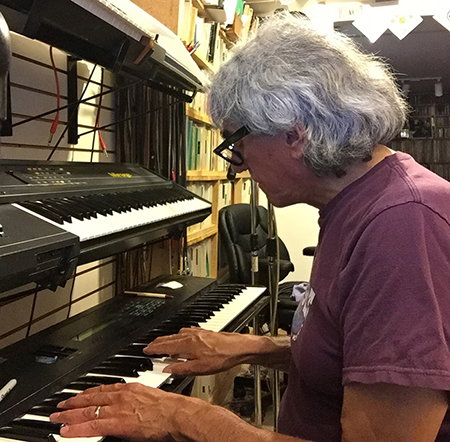 ---
May 21, 2017
Radio Birdman Australian Tour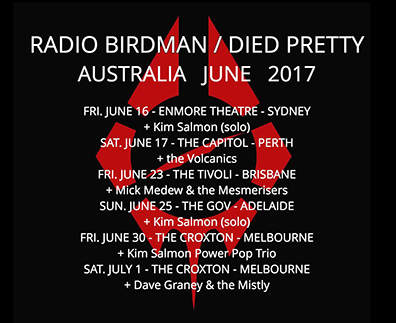 Radio Birdman and Died Pretty will be doin a short tour around Australia in June. The bands will be alternating the headline slot.
Deniz Tek has written the material for his next solo album, an all instrumental surf collection. One of the new songs was previewed on the recent tour.
---
March 16, 2017
Deniz East Coast Tour Dates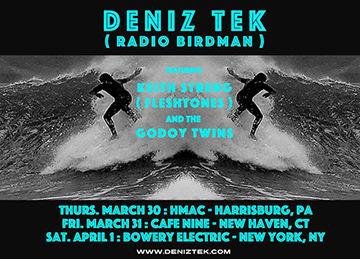 Deniz Tek will be doing three East Coast dates at the end of the month before heading to Spain. The band has expanded to include Keith Streng on guitar. Ron Sanchez from the Career House Band and Donovan's Brain will be sitting in with the new Deniz Tek Group for the New Haven and New York City Shows. This is a rare outing for this line up.
Ssessions for Deniz's next two albums will begin in August in Bozeman. Meanwhile work on the new Donovan's Brain record is continuing. Ex-Winkies lead singer Philip Rambow has agreed to lend a band. Ric Parnell will be returning to GLEA in April for drum sessions and Bobby Sutliff has penciled in aa visit for later this year.
---
February 3, 2017
Prison Mouse Video And New Deniz Tek Album
Deniz and James Williamson have joined up for the Acoustic KO project. A four song ep of acoustic Stooges covers is set for release.
Plans for recording new material this summer are now being arranged. Deniz has delivered 8 demos. A guitar instrumental album will be recorded with Ric Parnell and Bob Brown. A second album of new songs is also being discussed.
---
December 24, 2016
Donovan's Brain Box Set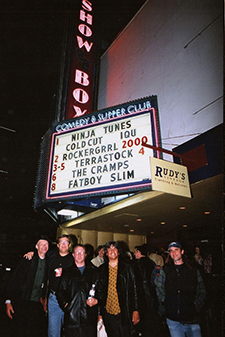 Work on the Donovan's Brain Box Set, Convolutions Of The Brain, is now nearly complete. One song is awaiting a new bass part. Four others are scheduled for remixing. The 48 song, three CD set contains four hours of music. The centerpiece of the set are 13 Terrastock Rehearsal performances recorded in the studio with Richard Treece. There will be 23 Treece performances spread over the three discs, over two hours of rare and unreleased songs featuring his amazing guitar.
Convolutions gathers up all the Brain compilation and tribute tracks, 10 film soundtracks songs, and 11 never before released pieces. Three priviously released album tracks have got new mixes. Joey's In The Pouch will appear twice each featuring a unique Richard Teece guitar solo not heard on the original release.
Deniz Tek is heard on nine songs, including a live in the studio Brain version of the Radio Birdman tune More Fun. Dave Walker, Ken Whaley and Malcolm Morley also make major appearences.
You will find complete details on the Convolutions Of The Brain page. Jump Here
The set is scheduled to be released on September 1st, 2017.
---
September 24, 2016
Deniz Tek – Mean Old Twister Order Now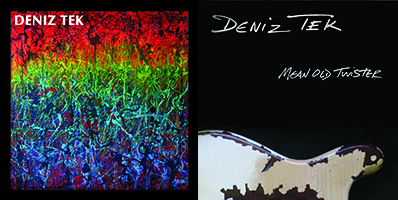 Deniz Tek's new album Mean Old Twister is now available for advance order. The album and CD each feature unique cover art. The CD comes with an 8 page booklet. The vinyl includes a download card. Visit the Career Records Mail Order Shop Here
Deniz will be playing two album launch gigs in Australia. A European tour is scheduled for Spring 2017. US shows are cunnently being discussed.
• SYDNEY: Friday 7 October at the Factory Floor
• NEWCASTLE: Saturday 8 October at the Cambridge Hotel Front Bar
---
August 24, 2016
Deniz Tek – Mean Old Twister Release Date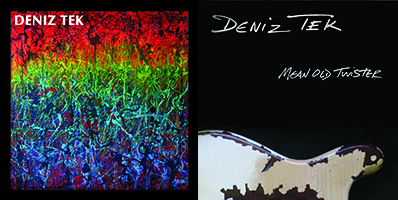 Mean Old Twister is now set for a September 30th release. Cds are now being prepared. The twelve new songs are all Deniz Tek originals, with one collaboration with Rob Younger. Rob also mixed the album. Australian show are booked for the release date. A Euro tour is scheduled for Spring 2017.
The vinyl release sports a Deniz Tek painting on the cover. The CD is a photograph of Deniz's famous Epiphone guitar. Read More Here
Planning for the follow up has already begun. More about that soon.
---
May 13, 2016
Deniz Tek – Mean Old Twister
Donovan's Brain Sighting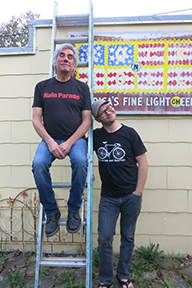 Deniz Tek's new album titled Mean Old Twister is set for release at the end of August. The album is at the pressing plant and the cover design completed. The twelve new originals pick up where Detroit left off. A couple of new musical textures are added to keep things moving forward. The album will be available on CD and vinyl. Citadel will release the CD in Australia.
Meanwhile, Donovan's Brain member Tony Miller made a brief appearence in Bozeman. Tony was travelling for work and had the chance to see much of Western Montana. Drinks and dinner were had. Tony had a listen to a new song which has been under construction, Ministry Of False Alarms. He suggested a vocal part he could add. The track has been sent to Color Wheel for overdubs.
Work on the next Donovan's Brain album of new material will continue while the second archive project moves to the head of the line. This double disc set will cover the period 1995 to 2015 and feature Richard Treece. The GLEA vault holds several hours of unreleased songs and performances. This set will also round up several compilation tracks. A full track listing will appear in the near future.
---
January 30, 2016
Career Records Shop News
All non-US orders will now be processed through our Discogs.com store. Postage will be calcuated for each order. In the past the postage costs were included in the price. This method is no longer possible. We will continue to offer all Career Releases at the lowest price possible. Ordering multiple will reduce the postage per item.
---
January 18, 2016
Donovan's Brain – Radio Airplay Around The World
New Albums In The Works
Donovan's Brain have been getting heavy radio play El Sotono Show heard on Radio Three, Spanish National Radio and The Plastico Elastico Show. Sebastian Gerber has continued to play Heriloom Varieties on his Cosmik Debris Show at 3MDR-fm In Australia as has Jack Rabid on The Big Take Over Radio Show. Heirloom Varieties was on Jack's Top 100 for 2015 list.
Donovan's Brain are currently recording demos for a new album and single. Work has also begun on a second release from the archives. This new collection will feature Richard Treece. Two tracks for this double CD have been mixed over the last weeks. No release dates have been set.
---
November 9, 2015
Donovan's Brain – Brighten Up Shop Video
---
October 28, 2015
Donovan's Brain – Heirloom Varieties Vinyl In Stock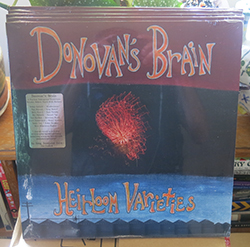 The vinyl edition of Heirloom Varieties was delivered today on schedule. The 11 song album comes with a download card for the full 14 song CD running order. The albums has received good reviews and heavy radio play around the world. Visit the Career Shop to purchase the vinyl or CD versions. To celebrate this new release, the Donovan's Brain catalog is being offered at a special low price.
---