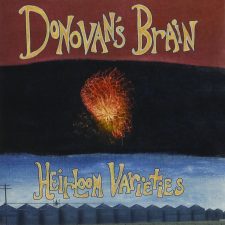 Heirloom Varieties, the vinyl edition has now been mastered and sent off to be pressed. If all goes will expect an October 1 release. The CD variation will head off to the the factory in a few weeks. Fourteen songs were completed for this album. The LP has a modified 11 song track listing due to time limitations. A 14 song download card will be included.
The last few months of work on the new album saw several last minute changes and additions. As expected Matt Piucci added his distinctive guitar to a pair of tracks. The unexpected arrival of Chis Wilkinson-Hughes on vocals has been a welcome addition. Kris is from the same Jackson, MS scene as Bobby. She currently lives in the UK and fronts her own band Cicero Buck. Expect to hear more of Kris on the next album.
The first tentitive work on the next album has begun.