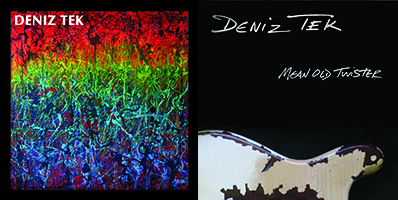 Mean Old Twister is now set for a September 30th release. Cds are now being prepared. The twelve new songs are all Deniz Tek originals, with one collaboration with Rob Younger. Rob also mixed the album. Australian show are booked for the release date. A Euro tour is scheduled for Spring 2017.
The vinyl release sports a Deniz Tek painting on the cover. The CD is a photograph of Deniz's famous Epiphone guitar. Read More Here
Planning for the follow up has already begun. More about that soon.