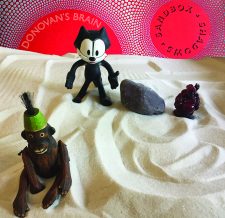 The Sandbox Shadows has arrived and orders are now shipping shipping
The new Donovan's Brain double CD is now available from our Bandcamp Store. Your purchase gets you unlimited streaming and a download which includes the album art.
You can also order from our Discogs Shop.
This deluxe edition is limited to 300 copies.