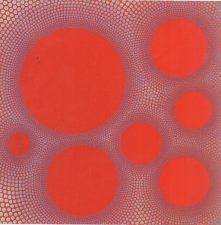 Donovan's Brain are completing work on their new albums Sandbox Dispatches and Two Suns Two Shadows. The two albums, twenty songs will be released in one package titled Sandbox Shadows, Work on these new songs began in the spring of 2016, just after the release of Heirloom Varieties. Recording was interrupted to make time for assembling the tracks for the box set Convolutions Of he Brain. Five songs from the new material were poached for the split album, Burnt Trees In The Snow, released in 2019. The prolific writing and recording that followed led to the decision to release the two new albums as a set. A dozen more songs have been written and recorded for the follow up. The two cds are wrapped in a 15″ x 15″ poster insert. The poster and cds are package in a custom slipcover. Mid-summer release is planned. The death of Brain bassist Tom Stevens has meant Joe Hughes and Jim Dickson were engaged to complete the bass tracks on the album. You can follow the detailed recording diary on the Donovan's Brain site.
Deniz Tek is currently making plans for his next album. The song are written. Deniz hopes to return to live gigs now that the travel restrictions are being lifted.
Two archive projects have also been completed. Deniz Tek And The Golden Breed – Glass Eye World and Donovan's Brain – Tiny Crustacean Light Show have been remixed for reissue.
Donovan's Brain are scheduled to appear on the companion album to the film So Good I Can't Take It. Compilation producer Dave Martens selected a very early track from the Donovan's Brain cassette. An edited version of Lowlands has been sent off for mastering.