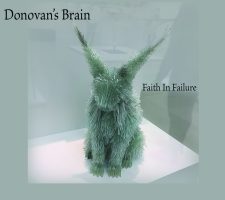 The new Donovan's Brain release is now in the hands of the pressing plant.
Ten new songs were recorded between 2021 and January 2023. The sessions were interrupted for a few weeks in early 2022 to assemble Chiêm Bao Thấy Bậu, a collection of film music.
Faith In Failure should be seen as the follow up to Sandbox Shadows. The influence of the experimental soundtrack music can be heard in the mix.
Meanwhile several archive Brain related songs are currently being mixed for a project to be revealed shortly.
Career Records is also preparing a second 2023 release. Details will be made available soon. Look for this in August.
Donovan's Brain are currently writing new material for their next album.